Contour was a prototype I developed with a small team at the University of Utah in partnership with the U of U's hospital research staff. The goal of this app was to help couples considering Prenatal Genetic Screening understand the process and reflect on their own feelings about it.
The goal was to present something more welcoming than a simple questionnaire, while still assessing the information medical professionals wanted to understand. This was an extremely challenging task given the complex userbase, multiple stakeholders, and six-month development cycle. Still, I'm proud of what my team accomplished.
I was the project manager, in addition to doing UX design.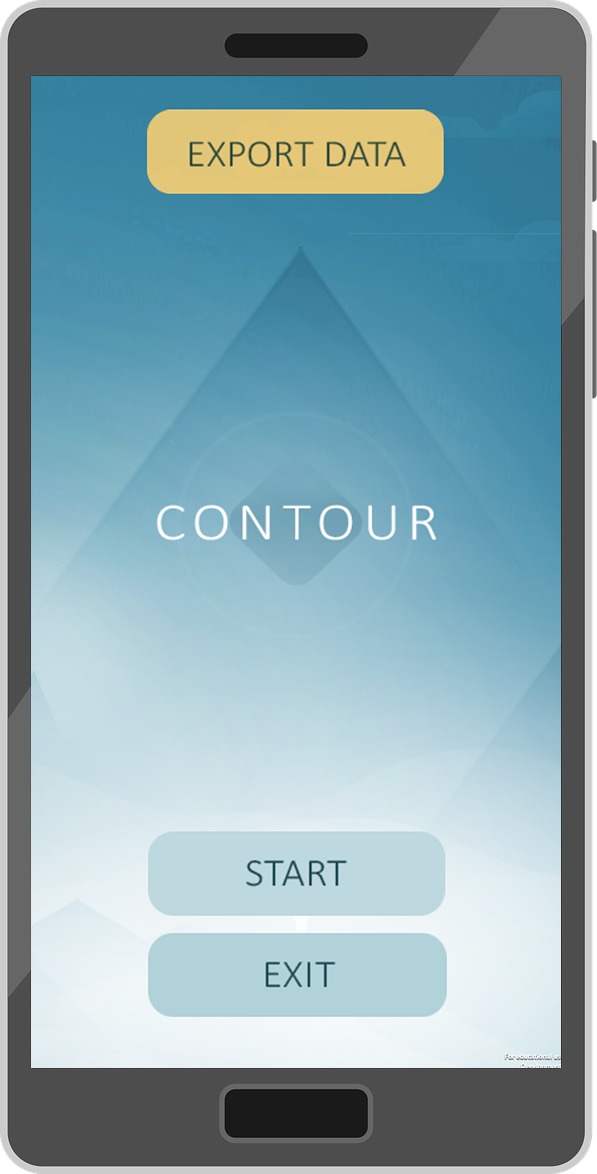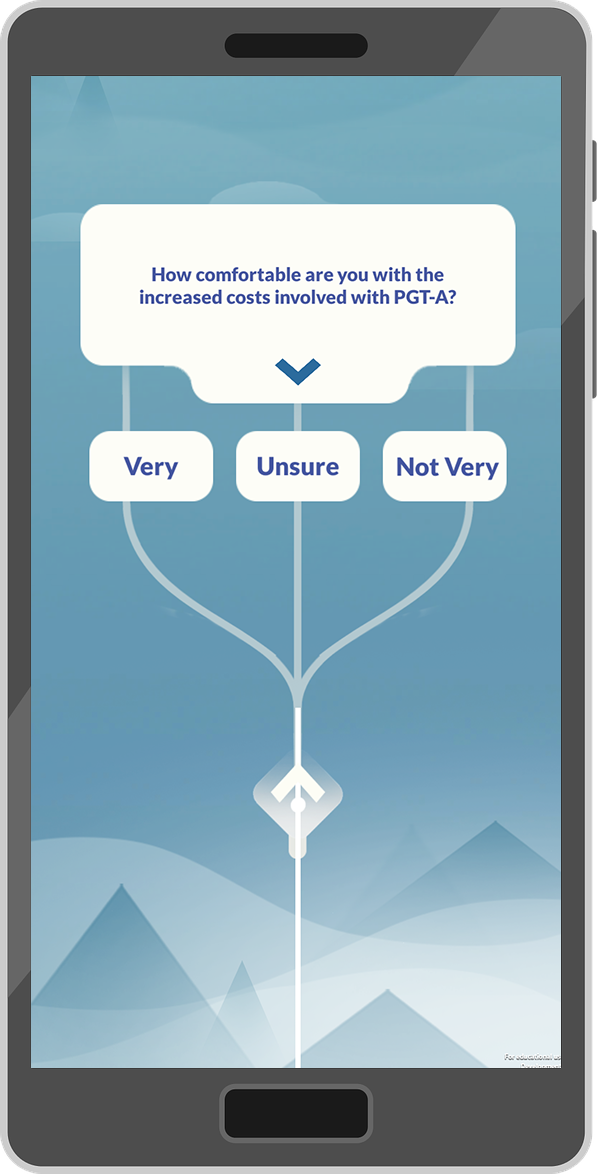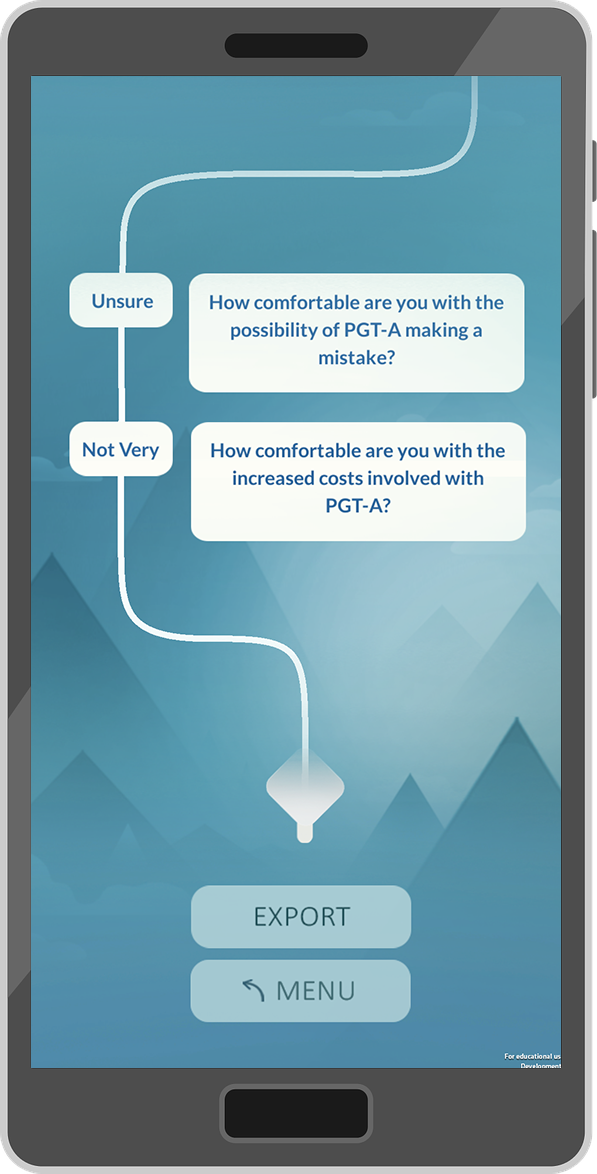 These final screens show how we focused on clean, simple shapes to help the experience feel polished and professional. Given our specific audience, we had to be careful with our presentation - at one point the main player appeared too much like a sperm cell, which felt inappropriate given the emotionally fraught subject matter.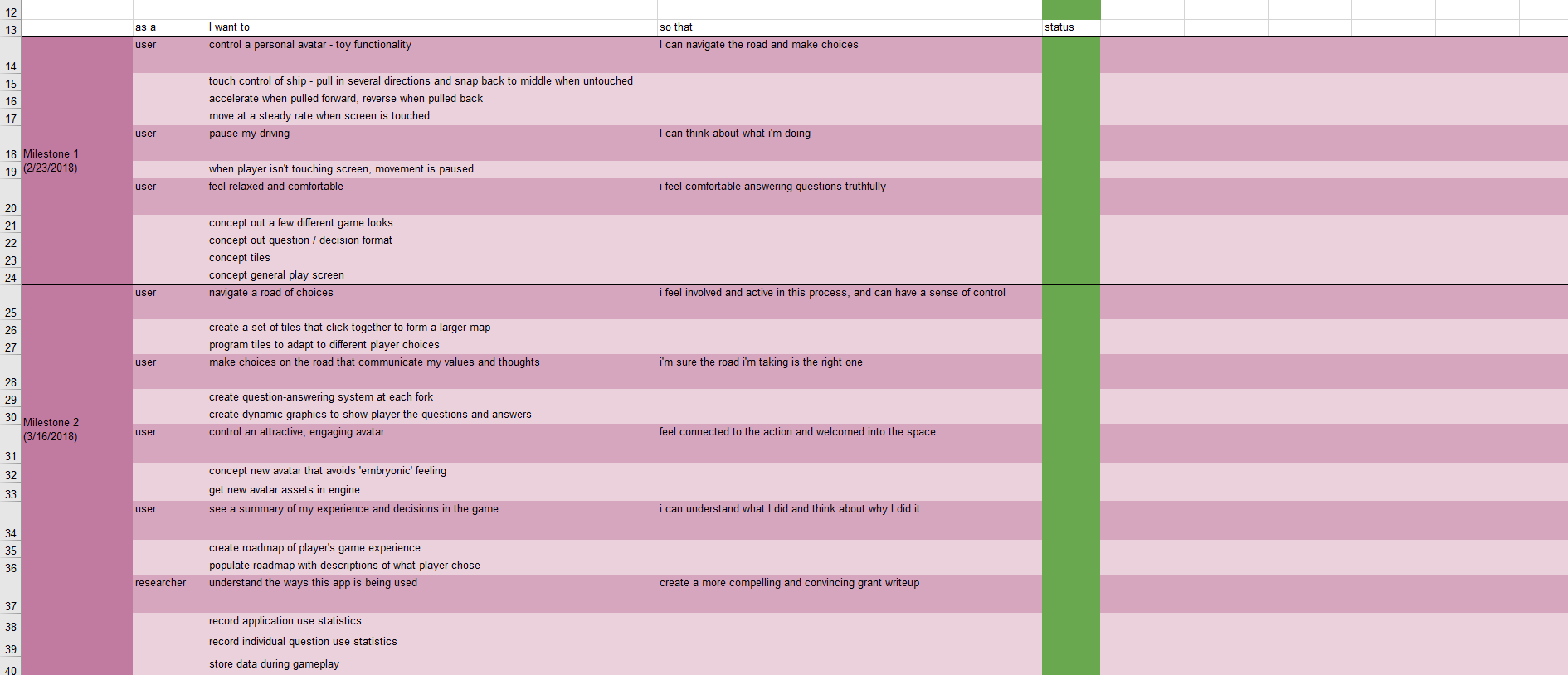 As the PM, I was responsible for organizing our user research and planning out development. I used user stories to create our backlog, which was an invaluable tool at all stages of development.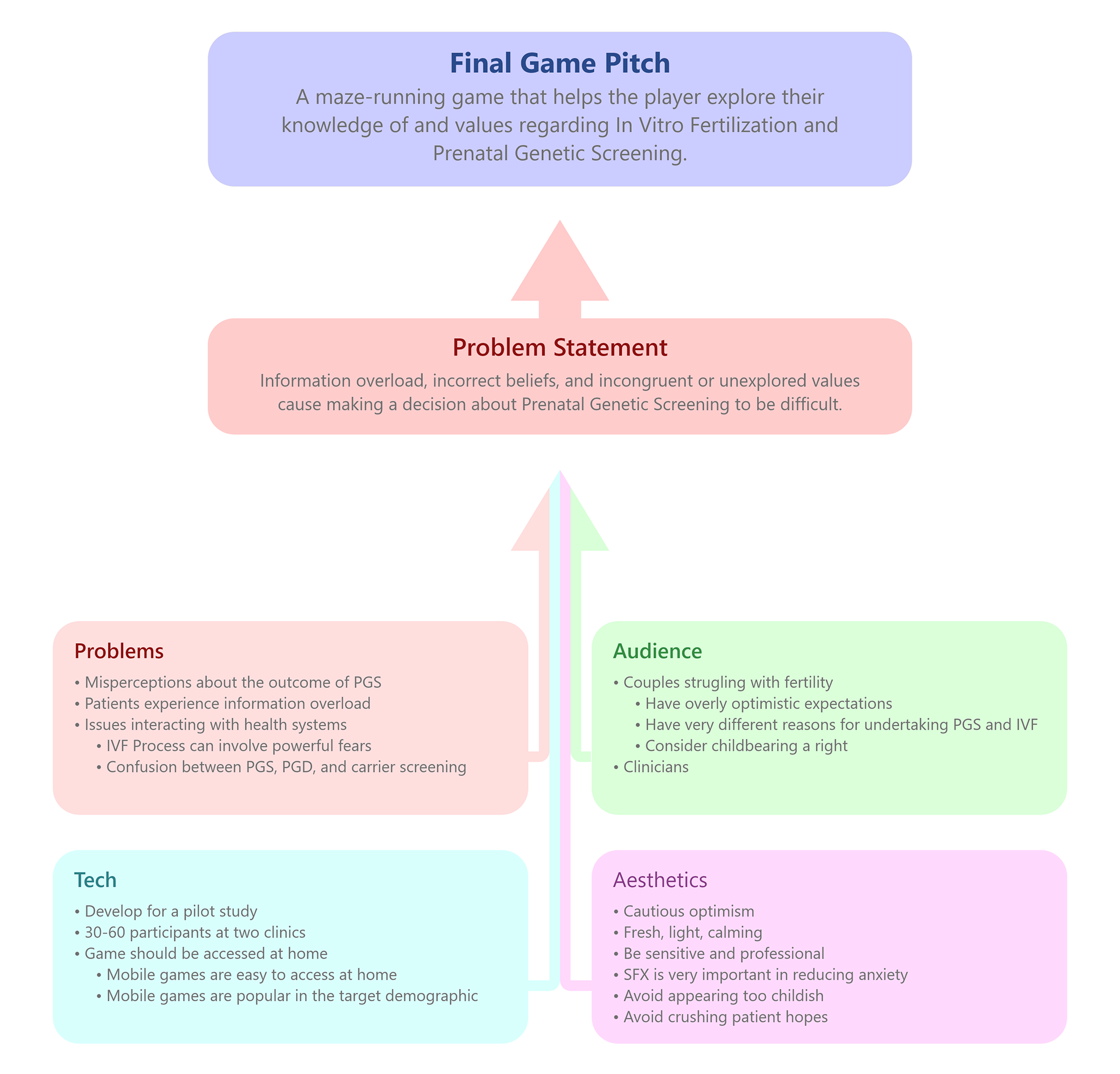 This document shows the condensed results of our initial design meetings. These 'design box' sessions involved our development team, our medical partners, and a bevy of outside experts. Once we had all those insights and ideas condensed into a more digestible form, the development team made a final pitch back to our medical partners, which was approved.
This project taught me a lot about how the end user and the various stakeholders in a project affect the end result. We were developing for an incredibly specific audience, and that raised a lot of discussion internally about certain decisions. I doubt I'll have such a specific target audience ever again, but it would be an interesting challenge to take on now that I have more experience.