This was a project I got to design from the ground up for Ident Solutions. It was intended to manage data in a similar way to FedCheck, but was less feature-heavy. This let me re-use some old ideas while creating a much cleaner aesthetic since I wasn't burdened by old code.

Unfortunately, I left the company before being able to finish the design.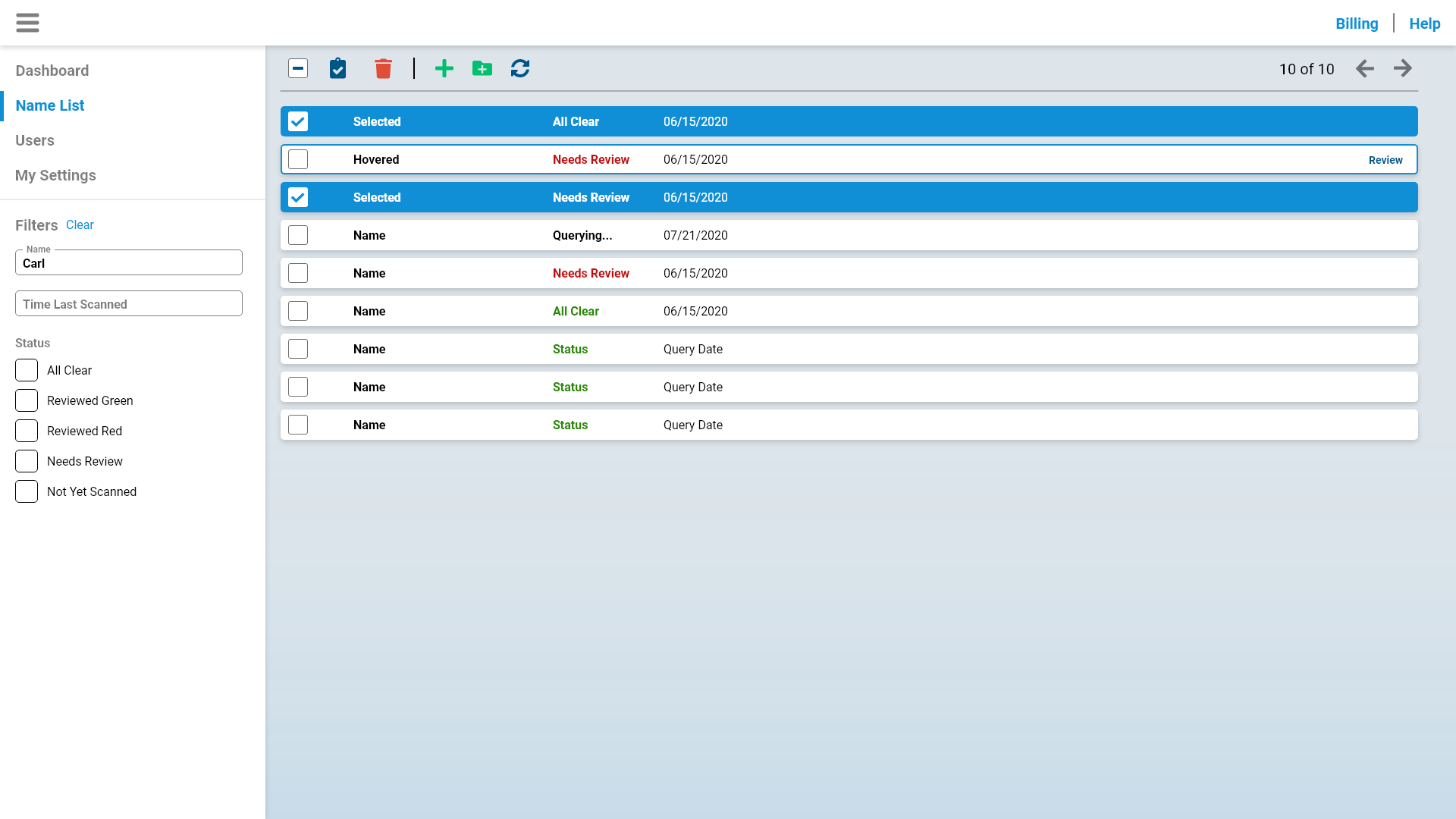 While primarily intended for web use, I wanted the application to fit well on a tablet. A collapsible menu on the left allows the content more room, if needed.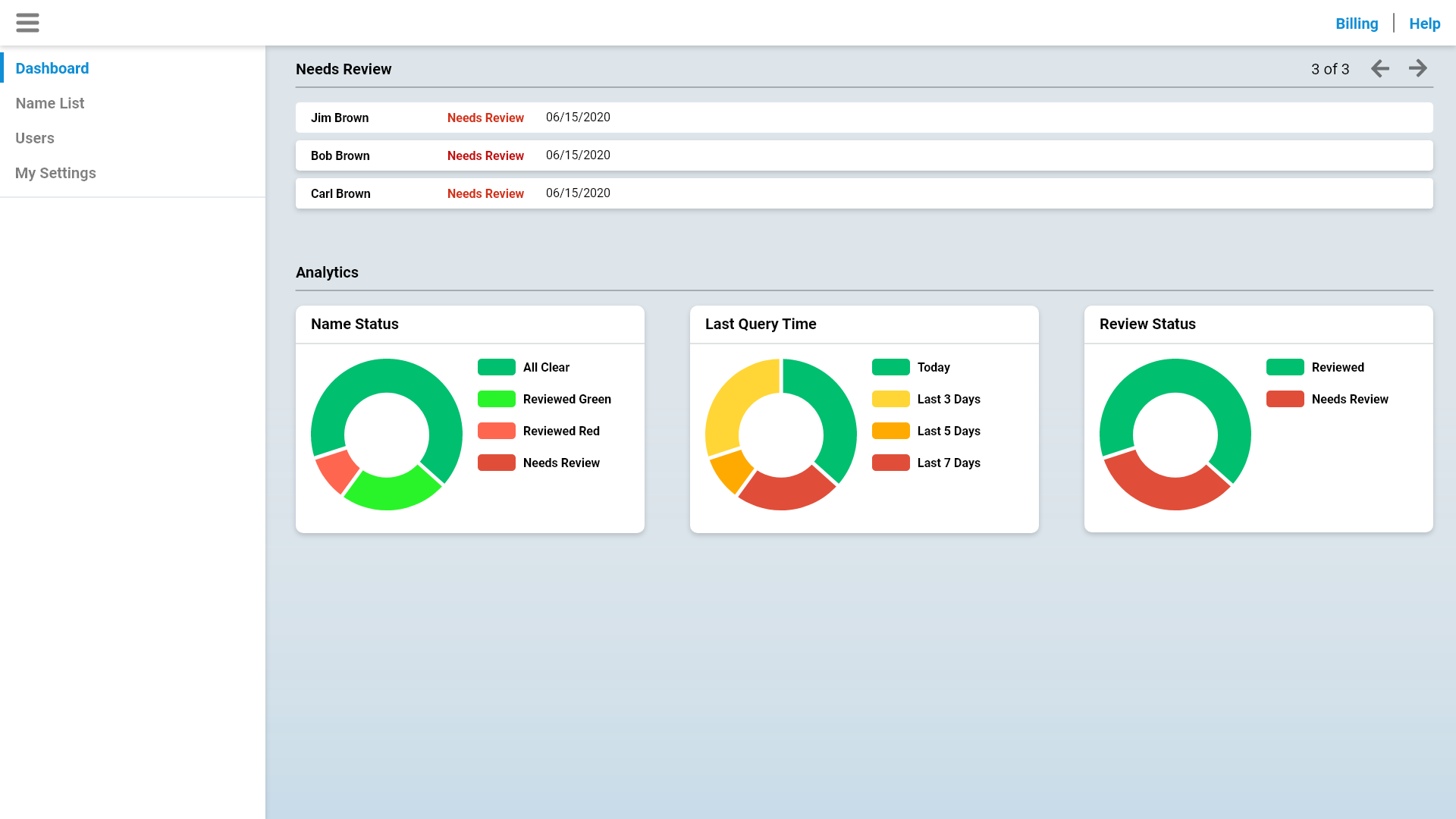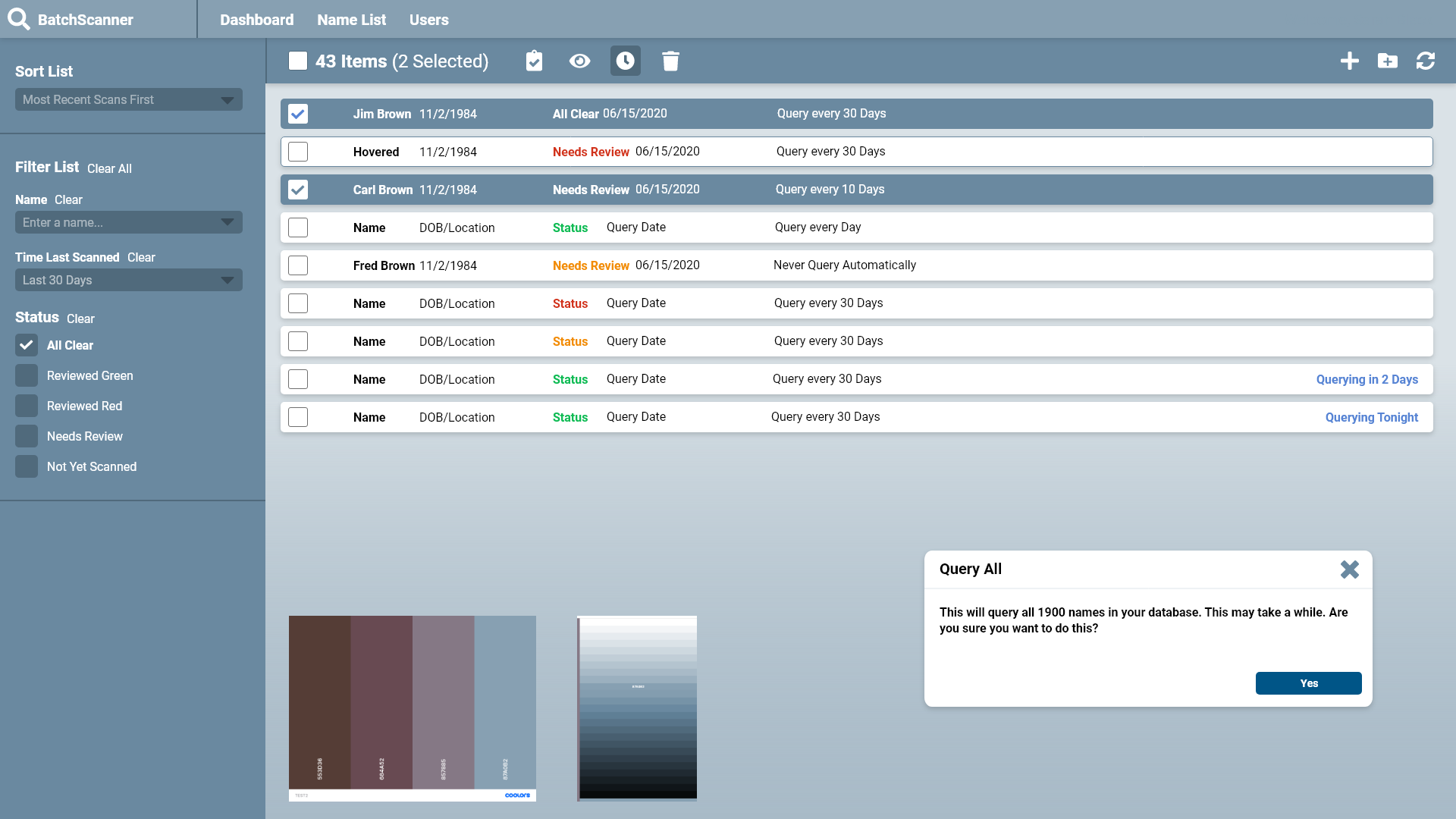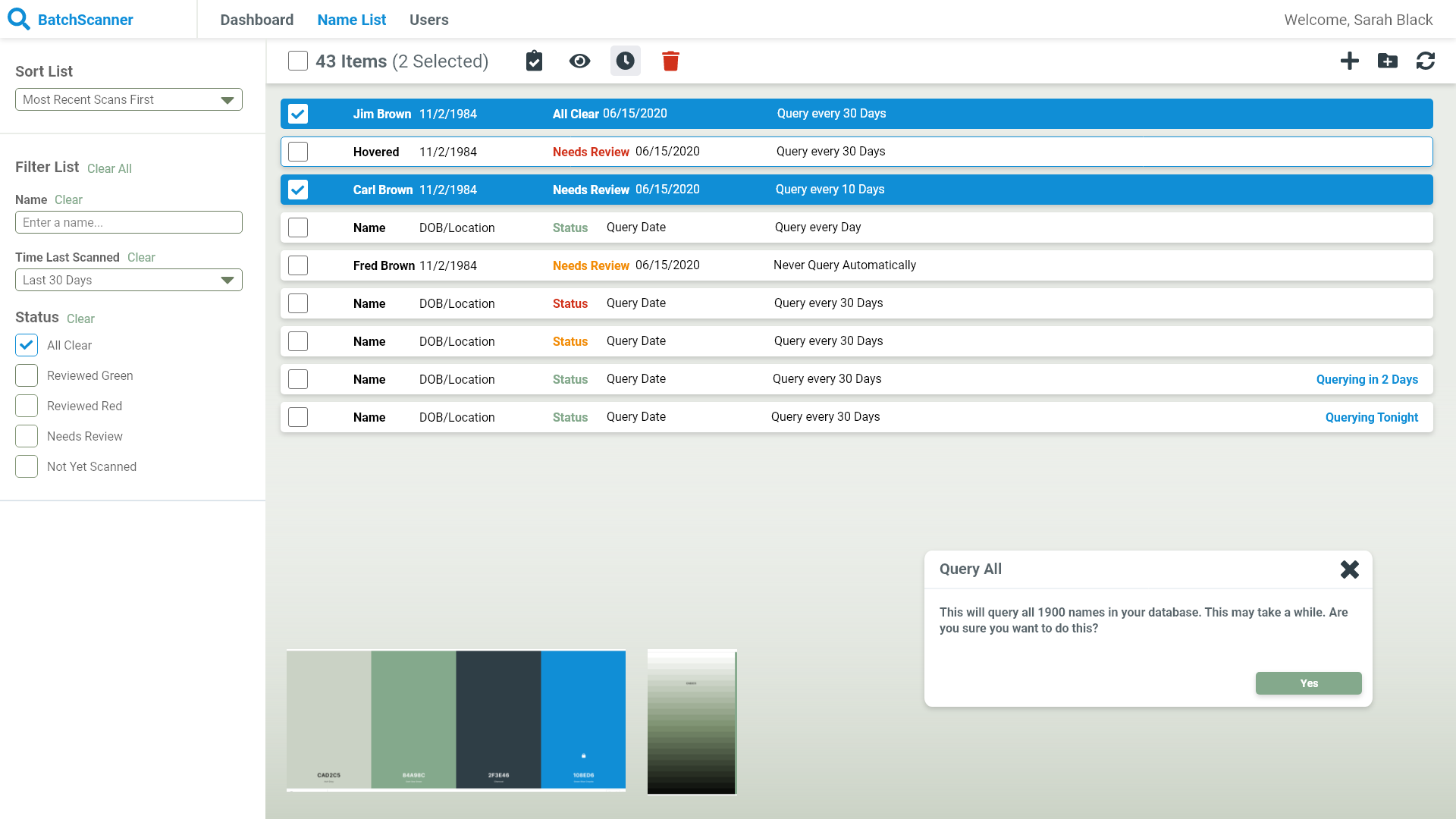 I created a few color variations. Given the light nature of the interface, I would have loved to create some kind of custom color function, or at the very least a Dark Mode.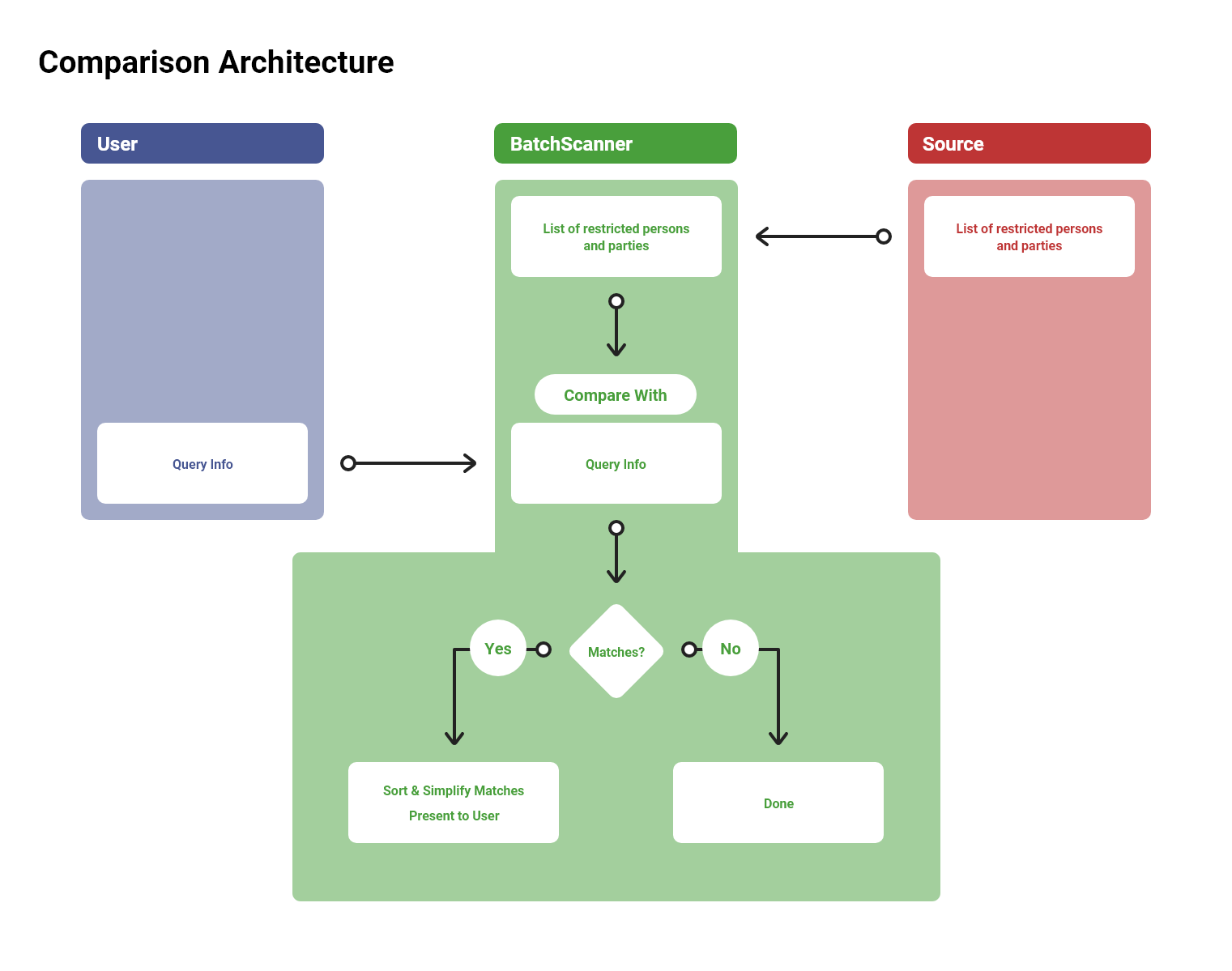 I created some supporting documentation as well, to better understand the exact size of the application. A big priority was keeping the scope low and delivering only the featureset that was absolutely necessary.