My time at Parallel Plaid involved all elements of UX design. I created use flows, wireframes, clickable prototypes, style sheets, and final assets.
MGN was a mobile game project focused on friendly competition. I recreated that atmosphere in my designs with bright colors, high contrasts, and a rounded, inviting aesthetic. The user experience was designed to be as simple as possible - especially important in a mobile game, where any inconvenience at all can lead to a quick uninstall.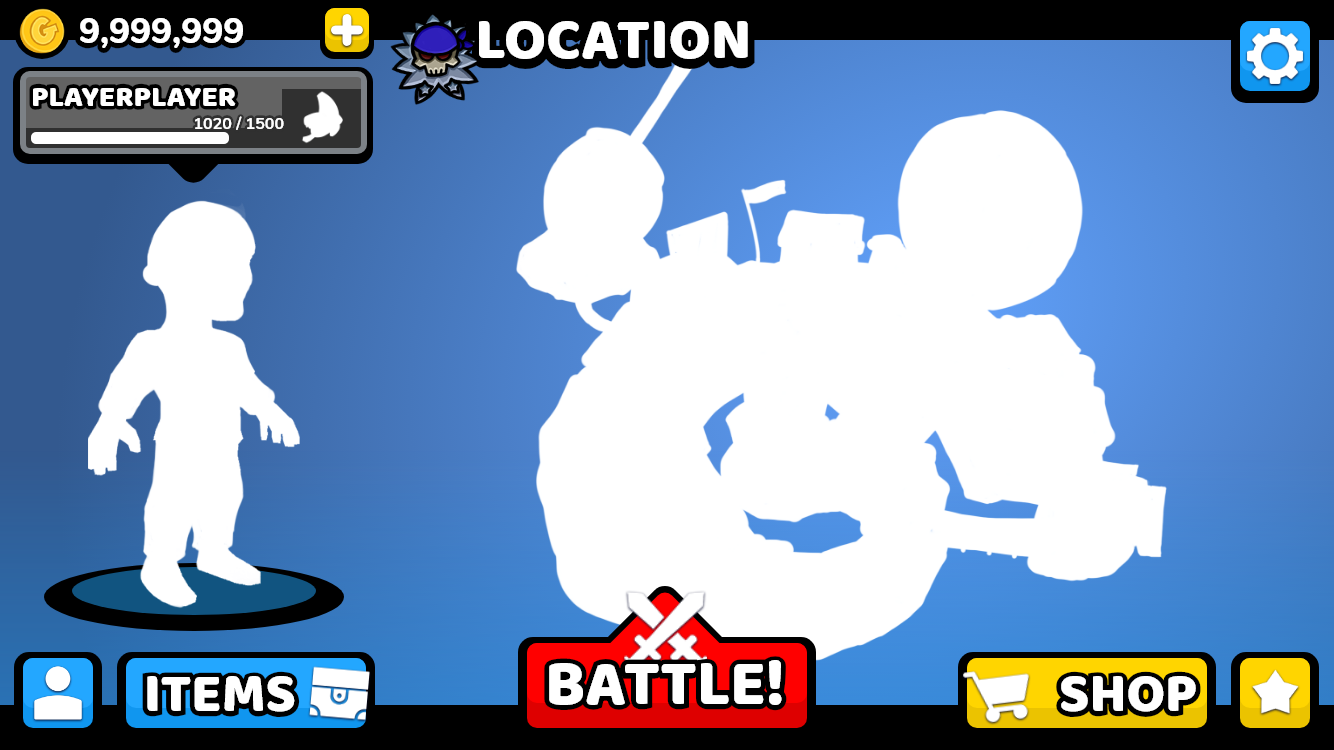 This main screen shows the focus on bright, engaging colors. Since the game was designed for mobile only, I wanted the main buttons to pop as much as possible. (White silhouettes are placeholder assets).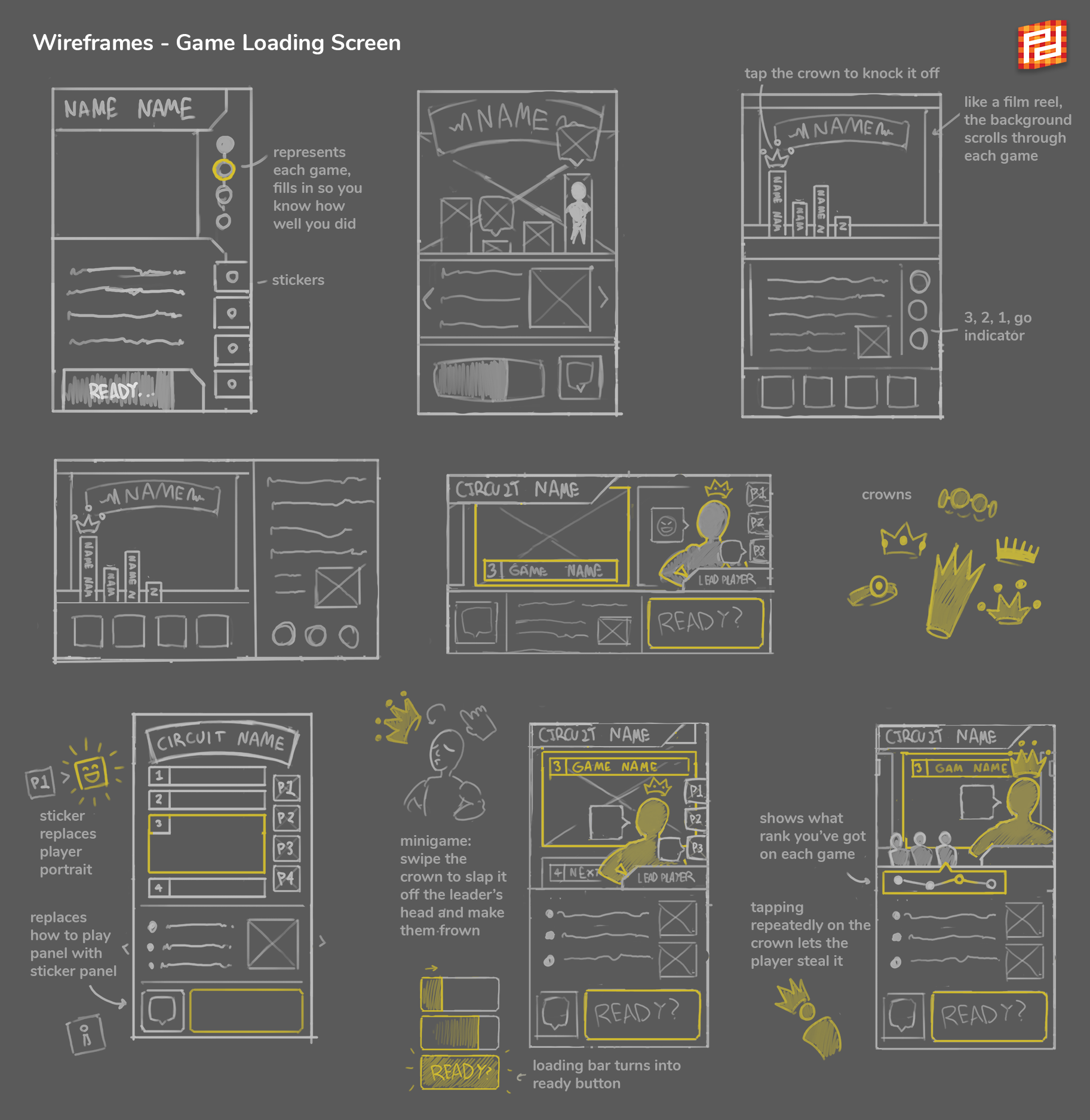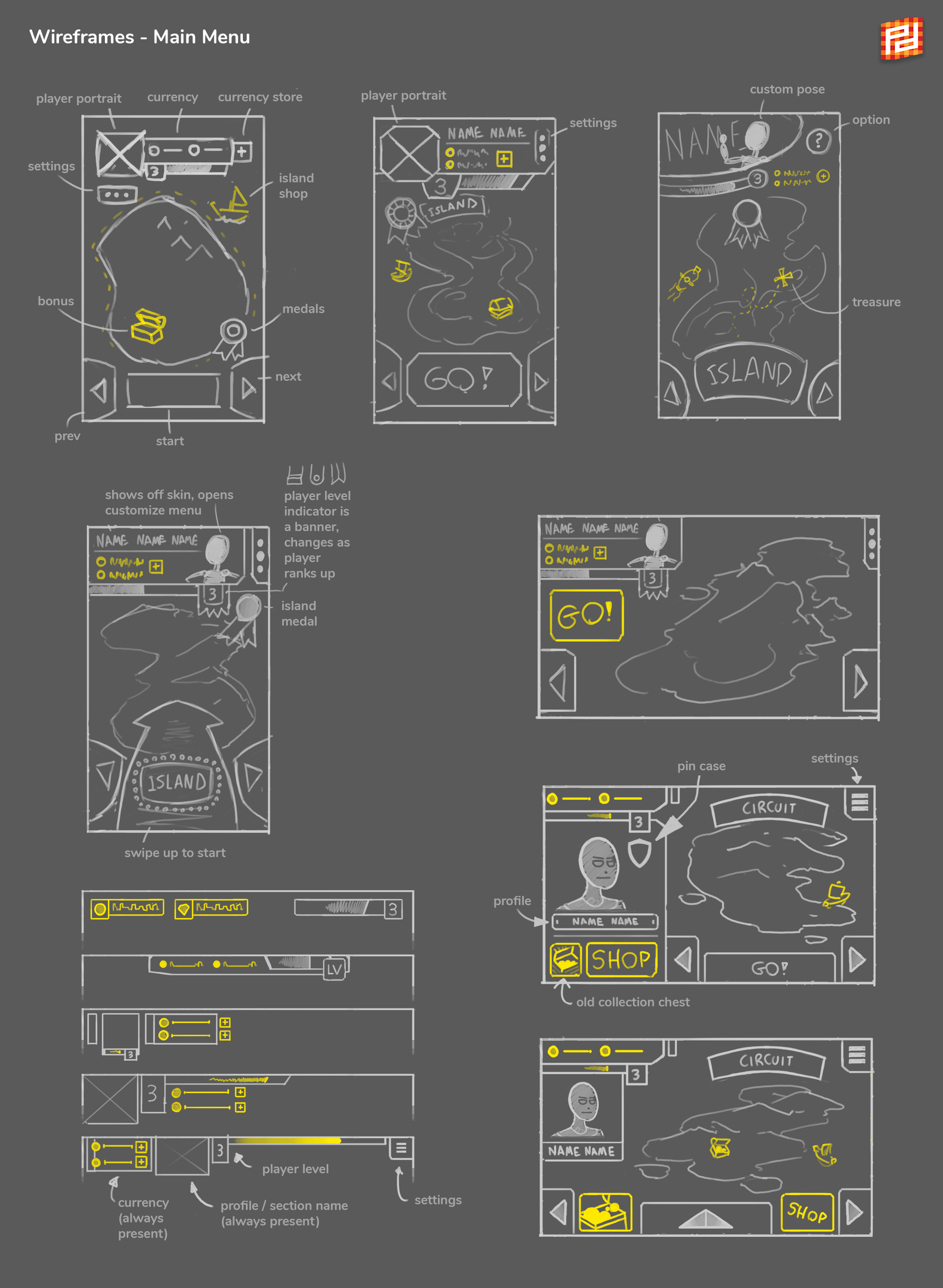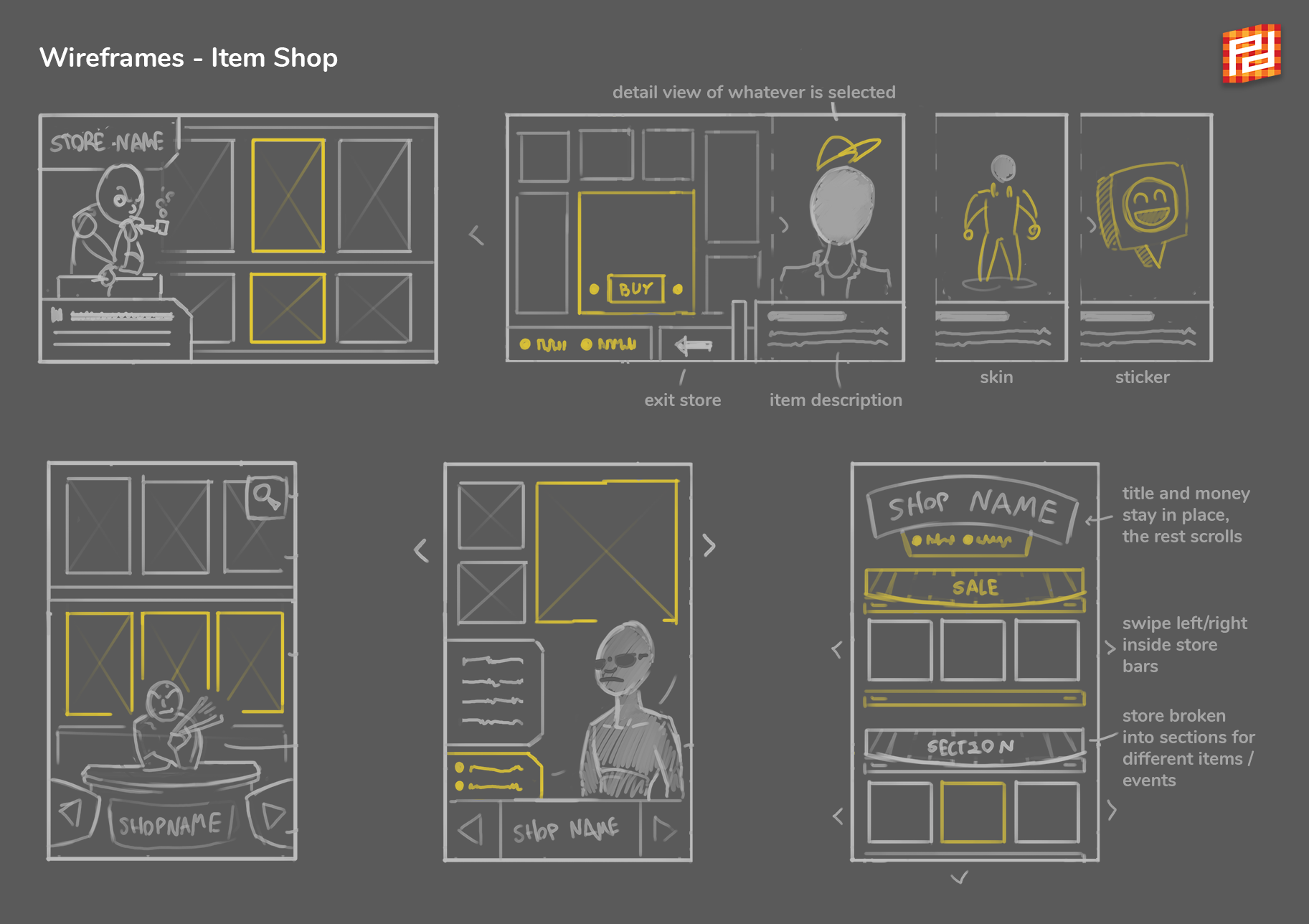 These initial wireframes showcase my iteration process. Every screen and the flows between them were continually refined as core design elements outside my control changed.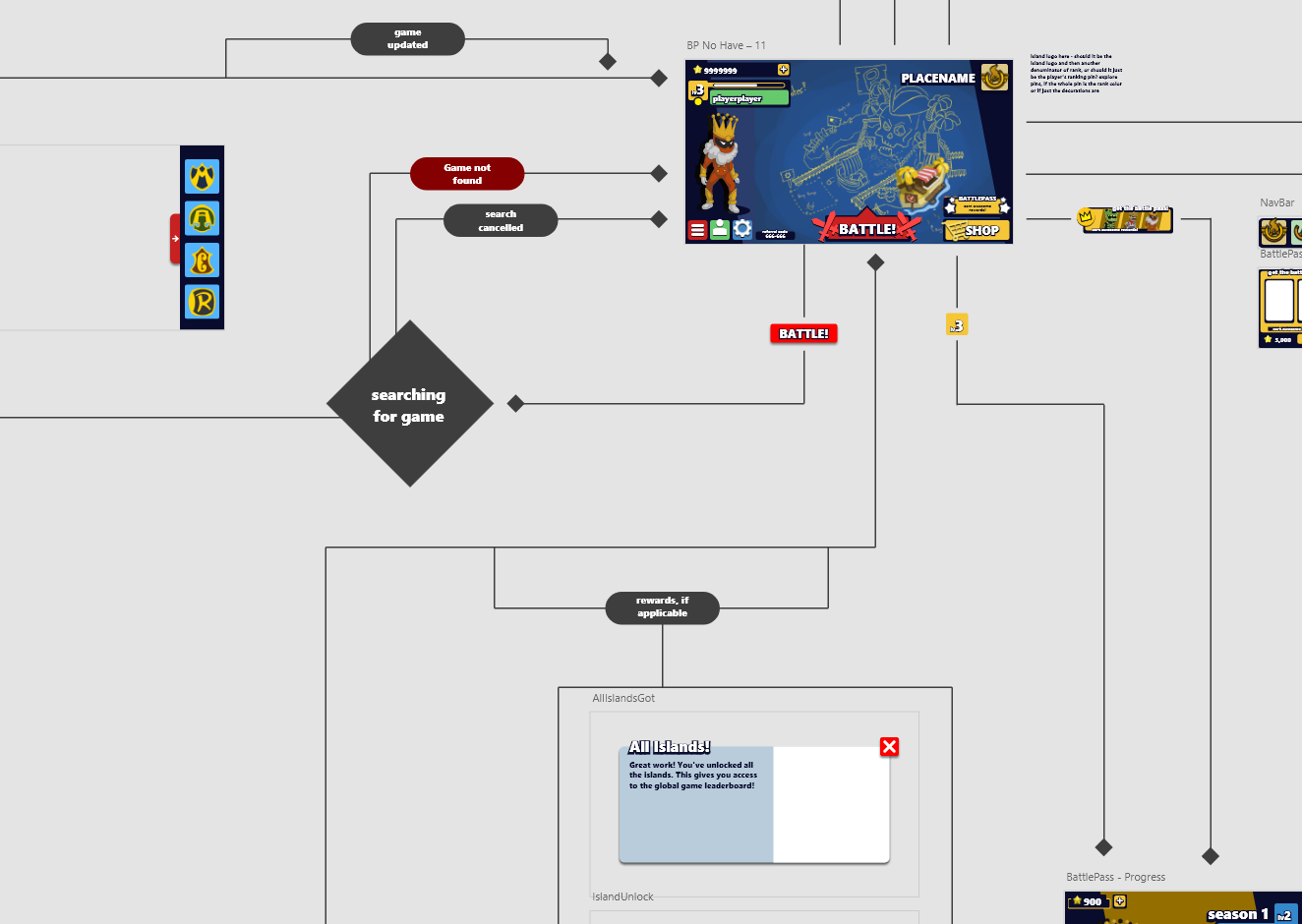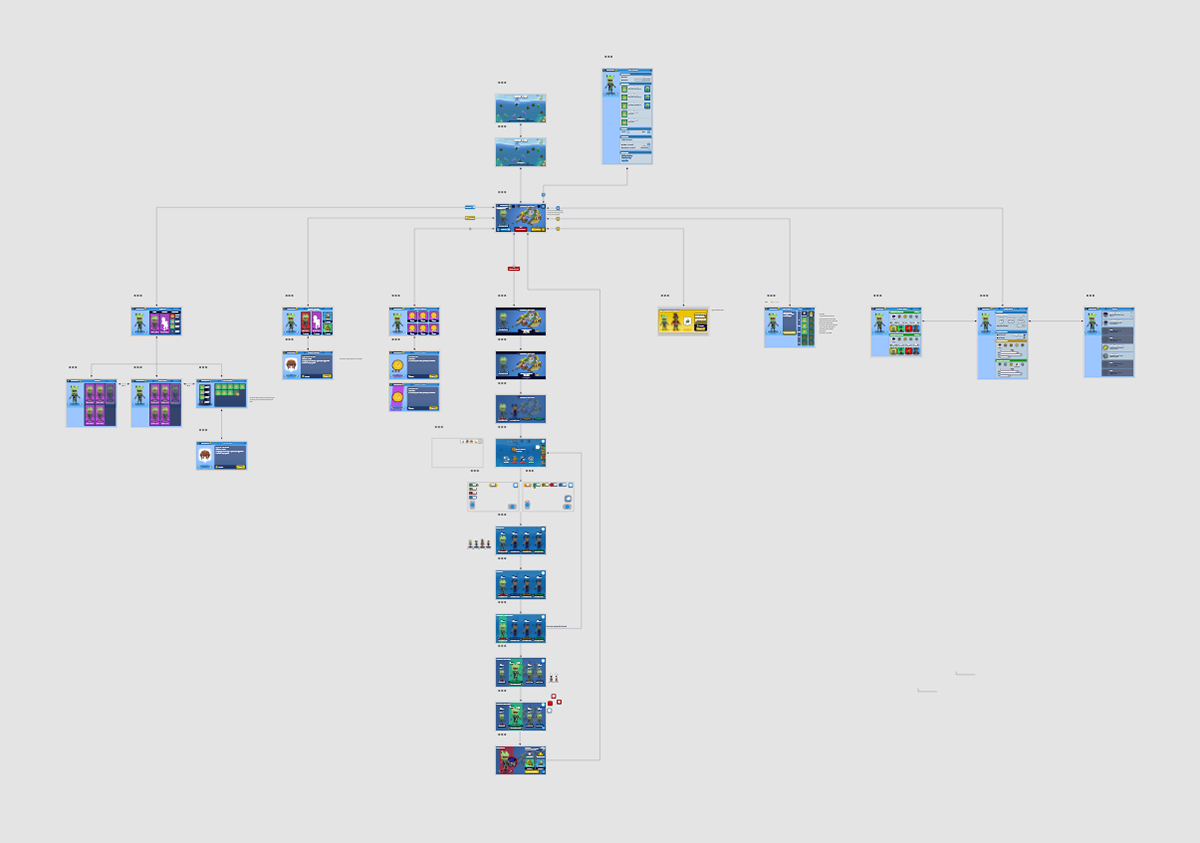 Adobe XD was a major part of my process, both for laying out the UX flow and designing UI elements.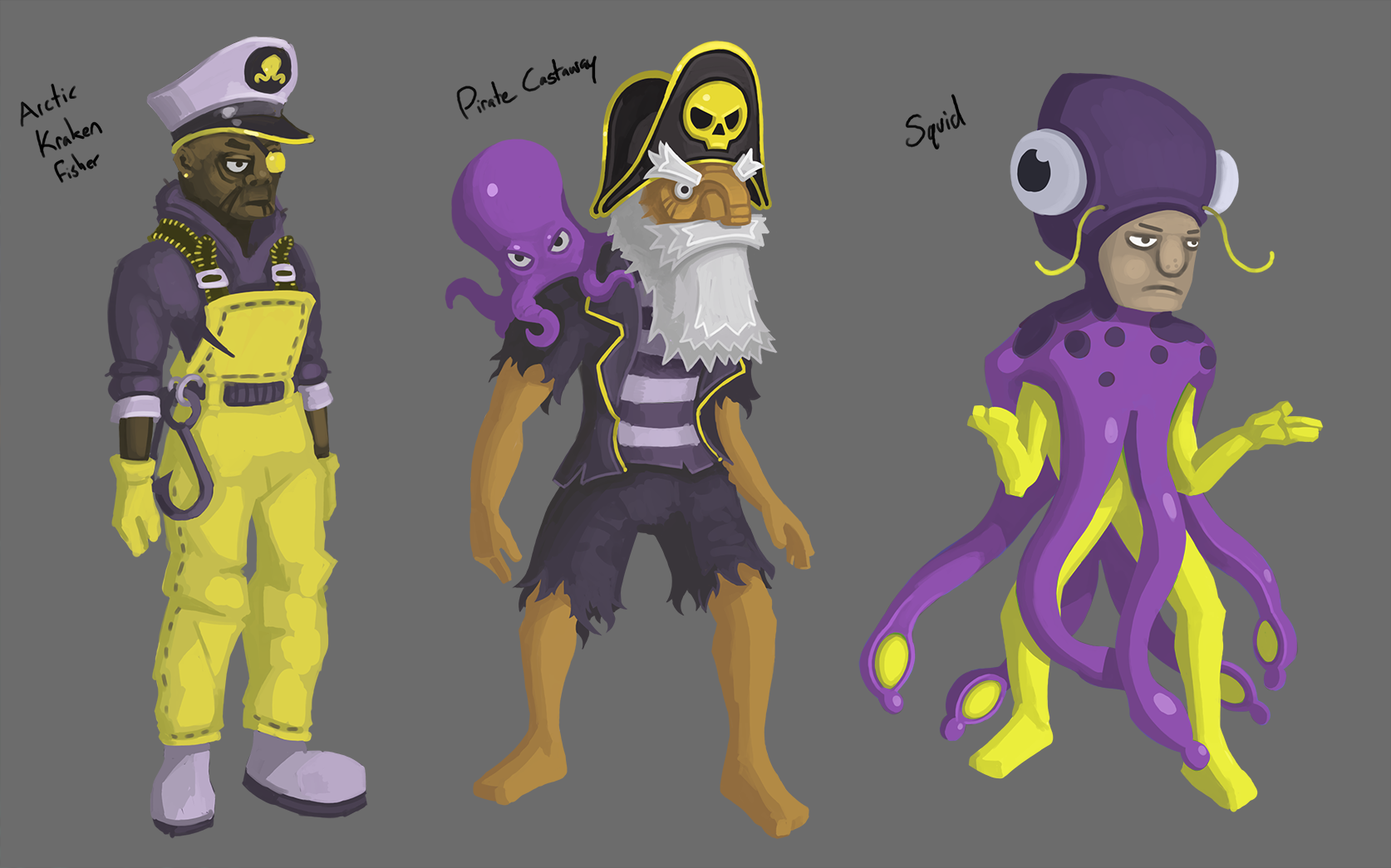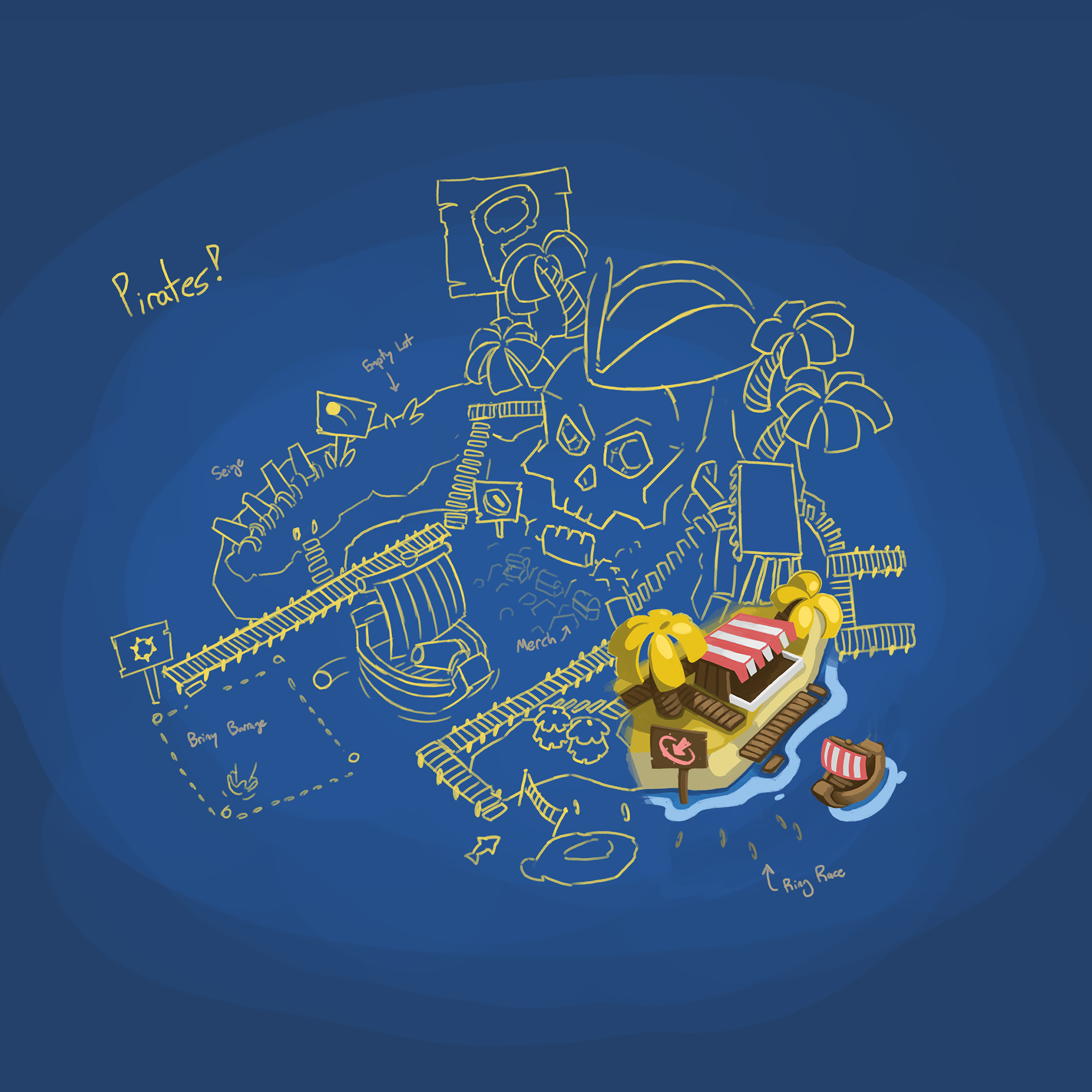 MGN had a fun, cartoony atmosphere. Since our dev team was quite small, my role flexed into concept work and even 3D asset work. It gave me an interesting perspective when I returned to my UI work!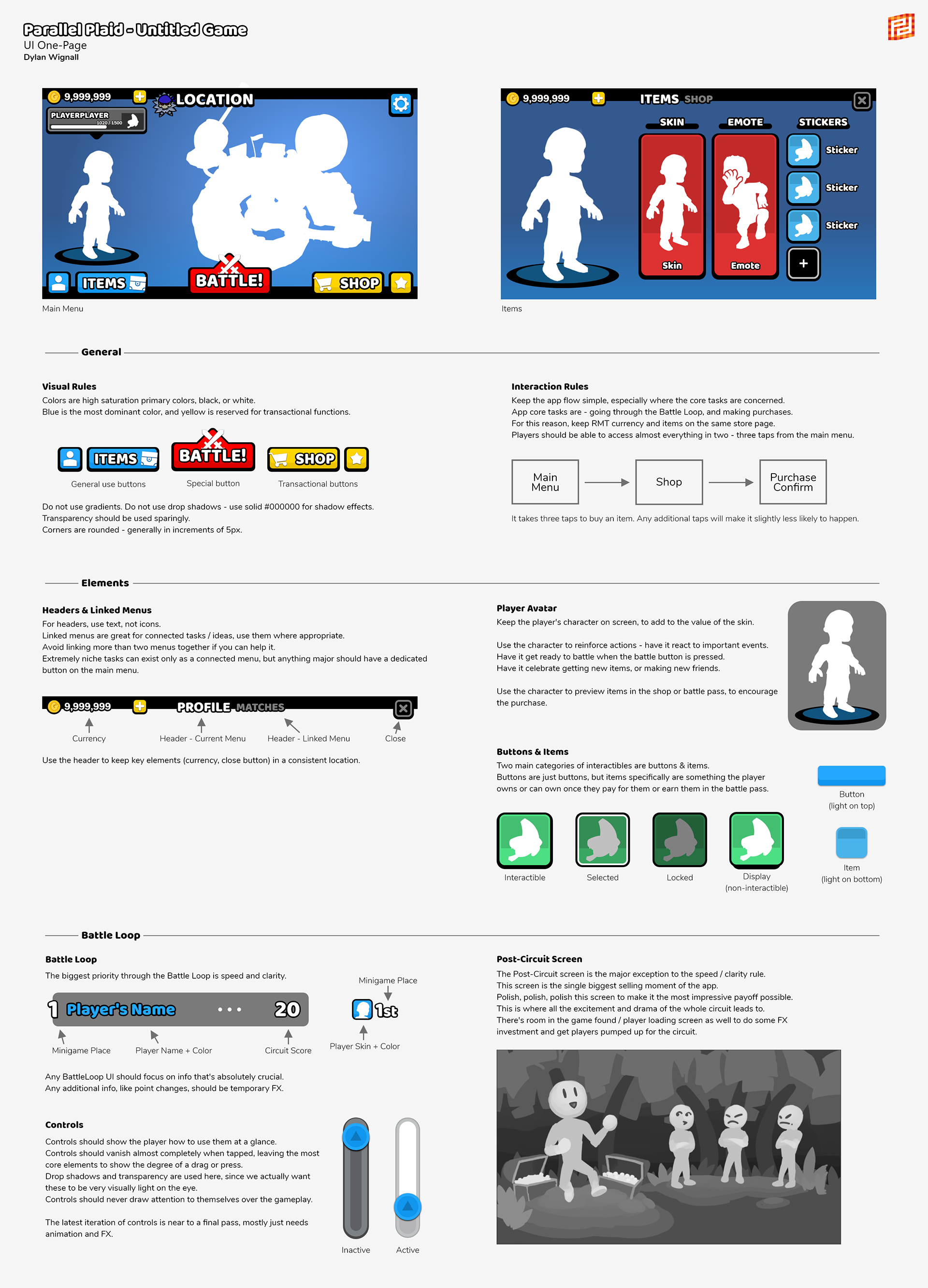 A core part of my work was creating stylesheets and design documents, to better communicate UX priorities to the rest of the team.
Throughout the UX design I placed a lot of focus on color and position consistency. Any roadblocks or inefficiencies between the player and the core game loop would hurt engagement and player retention.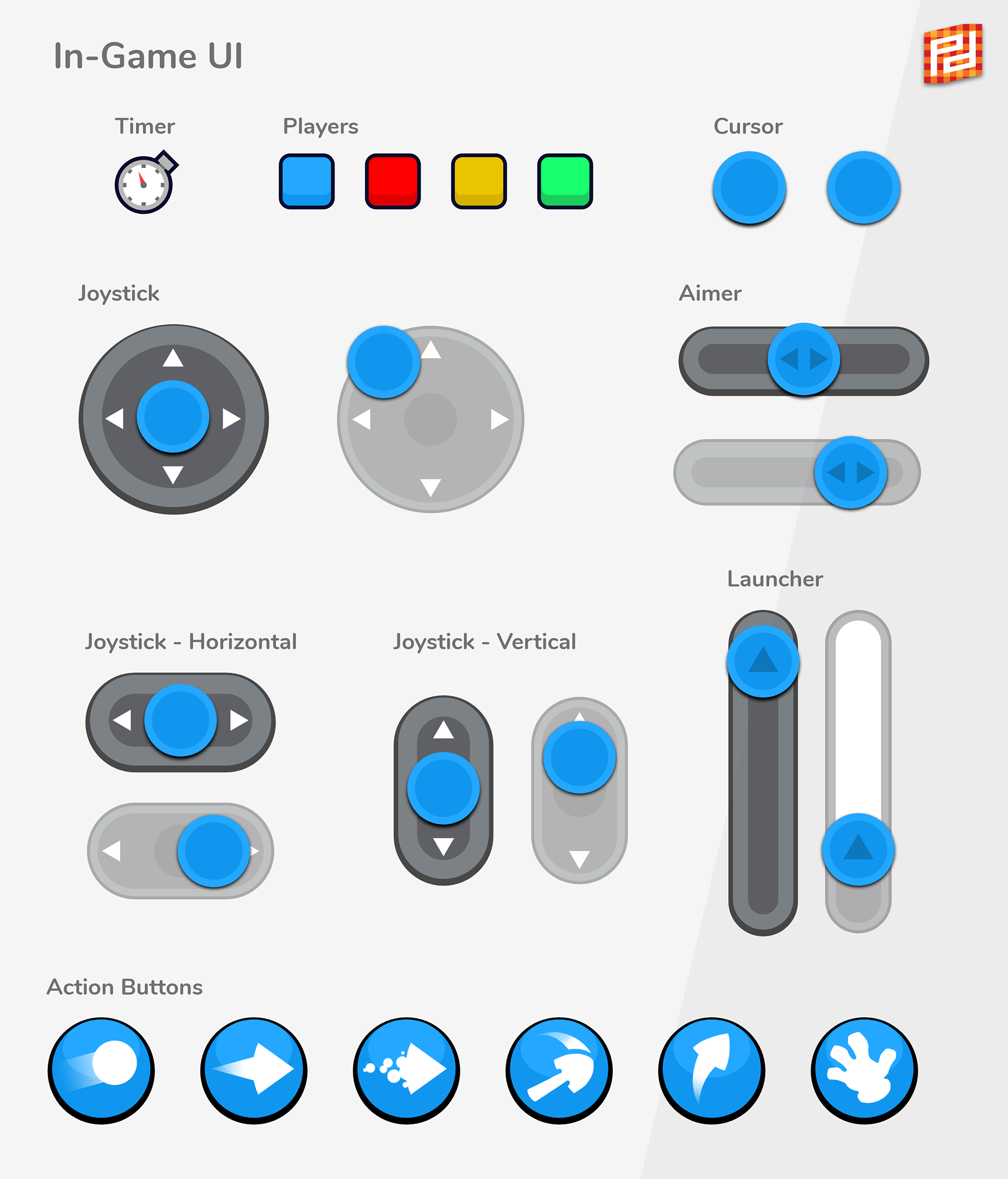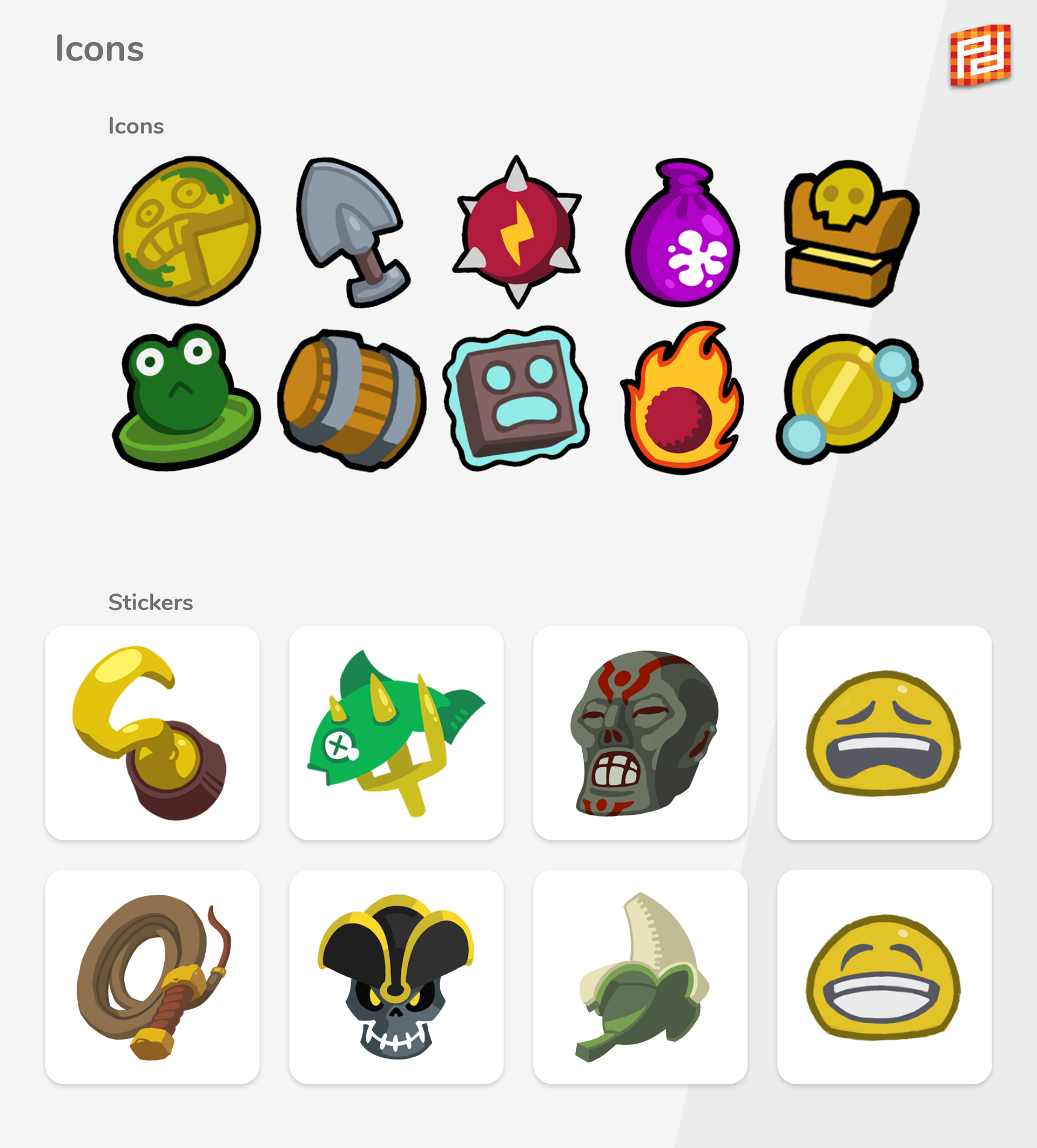 UI elements were uniformly bright, friendly, and fun. Since the gameplay came in quick, varied bursts the in-game controls were oversized to make reading them as easy as possible.
MGN was a fun project that let me stretch lots of different creative muscles. Taking a project from the very early stages into final implementation let me see the full scope of the UX process. In addition I really enjoyed working on such a lighthearted project - creating such cartoony assets made me smile.